Simon Williams, Stratford upon Avon, south Warwickshire and online maths tutor
**AVAILABILITY updated 04/05/2015**
Listed below are the times I have available over the next few weeks. It will be updated frequently so please check back often. I am no longer accepting new students for the time being. Any available times below are reserved for current and past students only. I expect to being taking on new students again from around mid-June 2015.
Wednesday 6th: 13:30 - 15:30
Wednesday 13th: 08:00 - 11:00, 15:45 - 16:45
Thursday 14th: 10:30 - 11:30
Monday 18th: 19:15 - 20:45
Wednesday 20th: 08:00 - 09:30
Saturday 23rd: 15:45 - 17:15
Tuesday 26th: 15:10 - 16:10 (Stratford only)
Friday 29th: 08:00 - 09:00
Tuesday 9th: 09:30 - 11:30, 18:15 - 19:15
Friday 12th: 08:00 - 11:00, 13:30 - 15:00
Monday 15th: 15:30 - 20:30
Contact Details:-
Landline: 01789 415529
Mobile: 07870 524211
Email: simonwilliamstutor@gmail.com
Bennett Way, Stratford upon Avon, Warwickshire.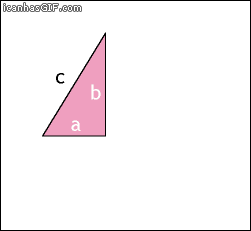 I have been a private maths tutor since January 2008 and have enjoyed great success in building students' confidence and helping them to achieve the grades they want.
I tutor both mathematics and statistics. I have experience of working with KS3 pupils right through to students studying for A-levels, including Common Entrance, GCSE, IGCSE, Additional Maths, AS level, A2, Further Maths, IB, AEA, STEP. I have also worked with trainee teachers and adult learners who are taking the QTS Skills Tests (numeracy), BMAT, UKCAT, Equivalency Tests and Access courses. I cover all GCSE and A-level syllabi and I can help with the following modules:
Core Maths (C1, C2, C3, C4);
Mechanics (M1, M2, M3);
Statistics (S1, S2, S3, S4, S5, S6);
Decision (D1, D2);
Further Maths (FP1, FP2, FP3, FP4).
--------------------------------------------------------
From September 2014 I will no longer be working with primary school children.
Please note: I do not tutor physics and I only travel within a 10 mile radius of Stratford. Lessons are typically on a weekly basis; I do not offer fortnightly or monthly lessons.
There is no contract and no minimum number of lessons but please read my Cancellation Policy prior to contacting me. I expect a minimum of 48hrs notice if you wish to cancel a lesson or the lesson will have to be paid for in full.