Simon Williams MTA, Stratford upon Avon, south Warwickshire and online maths tutor
**AVAILABILITY (updated 18/02/2019)**
If you would like to book a regular, weekly lesson please contact me as soon as possible. I am operating a waiting list for ad-hoc lessons for when I get occasional cancellations.
FEBRUARY HALF TERM AVAILABILITY These times may change significantly over the next few weeks so please check back often. If you would like to book some lessons please email, phone or text me as soon as possible. Details are on my Contact Me page.
Tuesday 19th: 09:00 - 10:30, 19:00 - 20:00 (Stratford only)
Wednesday 20th: 08:30 - 09:30, 14:45 - 17:45
Thursday 21st: 09:00 - 11:30, 13:30 - 14:30
Friday 22nd: 10:15 - 11:45, 13:00 - 15:30
Saturday 23rd: Fully booked
Sunday 24th: Fully booked
Weekly availability until June 2019:
No on waiting list: 4
Tuesdays: 11:00 - 14:00, 15:30 - 16:20 (Stratford only, £25)
Wednesdays: 11:00 - 12:00
------------------------------------------------
NB: If a time says 18:00 - 19:00 that means I have an hour available starting at 6pm and finishing at 7pm. I wouldn't be able to start a lesson at 7pm.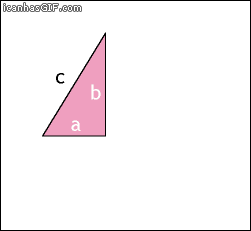 As a GCSE and A-level maths tutor with over 10 years' experience I have enjoyed great success in building students' confidence and helping them to achieve the grades they want.
--------------------------------------------------
I tutor mathematics, statistics and mechanics. I have experience of working with KS3 pupils right through to students studying for A-levels, including Common Entrance, GCSE, IGCSE, Additional Maths, AS level, A-Level, Further Maths, IB, AEA, STEP. I have also worked with trainee teachers and adult learners who are taking the QTS Skills Tests (numeracy), BMAT, UKCAT, Equivalency Tests and Access courses. I cover all GCSE and A-level syllabi and I can help with the Decision, Statistics and Mechanics components of the new A-level.
---------------------------------------------------------
Please note: I do not tutor physics and I only travel within a 5 mile radius of Stratford. Lessons are typically on a weekly basis; I do not offer fortnightly or monthly lessons. I do not work with primary school children so I do not cover 11+.
Due to issues with non-payment and no shows, I no longer work with students from Stratford upon Avon College.
Contact Details:-
These can be found on my Cancellation Policy page.
Please read this page before contacting me. LATE CANCELLATIONS (LESS THAN 24HRS' NOTICE) ARE TO BE PAID FOR IN FULL OR YOU MAY NEED TO FIND ANOTHER MATHS TUTOR.
Bennett Way, Stratford upon Avon, Warwickshire.