Simon Williams MTA, Stratford upon Avon, south Warwickshire and ONLINE maths tutor
**AVAILABILITY (updated 07/08/2020)**
SUMMER HOLIDAYS AVAILABILITY
Please let me know as soon as possible if there are any timeslots that you would like to book.
Mondays: 18:00 - 20:00
Tuesdays: 17:30 - 20:00
Wednesdays: 13:00 - 16:00
Thursdays: 11:30 - 16:30, 18:00 - 20:00
Fridays: 09:00 - 10:00
Saturdays: Unavailable
Sundays: Unavailable
If you are interested in a regular weekly timeslot from early September onwards please contact me as soon as possible to register your interest and let me know what days/times you would prefer.
------------------------------------------------
NB: If a time says 18:00 - 19:00 that means I have an hour available starting at 6pm and finishing at 7pm. I wouldn't be able to start a lesson at 7pm.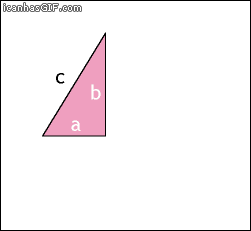 As a GCSE and A-level maths tutor with over 12 years' experience I have enjoyed great success in building students' confidence and helping them to achieve the grades they want.
I can tutor online using Skype or Zoom. I also use an online whiteboard called BitPaper. Please have a look at my Online Tuition page for more details.
Group lessons now available!
--------------------------------------------------
I tutor mathematics, statistics and mechanics. I have experience of working with KS3 pupils right through to students studying for A-levels, including Common Entrance, GCSE, IGCSE, Additional Maths, AS level, A-Level, Further Maths, Pre-U, IB, AEA, STEP. I have also worked with trainee teachers and adult learners who are taking the QTS Skills Tests (numeracy), BMAT, UKCAT, Equivalency Tests and Access courses. I cover all GCSE and A-level syllabi and I can help with the Decision, Statistics and Mechanics components of the new A-level.
---------------------------------------------------------
Please note: I do not tutor physics and I only travel within a 8 mile radius of Stratford. Lessons are typically on a weekly basis, with the exception of the run-up to external exams. I do not offer fortnightly or monthly lessons.
Contact Details:-
07870 524211
01789 415529
Please read my Cancellation Policy page before contacting me.
LATE CANCELLATIONS (LESS THAN 24HRS' NOTICE) ARE TO BE PAID FOR IN FULL OR YOU MAY NEED TO FIND ANOTHER MATHS TUTOR.
5 Bennett Way, Stratford upon Avon, Warwickshire.