Tell me about your qualifications.
I have a maths degree from the University of Warwick (2:1 MMath Hons obtained in 2000). This is a four year course - essentially a BSc with an extra year added on at the end which allows students more scope to investigate a broader range of subjects or develop a deeper understanding of certain topics. I also hold a master's level qualification in Manufacturing from Cranfield University and a Preparing to Teach in the Lifelong Learning Sector qualification (Level 4).
What kind of experience do you have?
I have been tutoring since January 2008 and have worked with over 500 students in that time. The majority of these students have been GCSE, AS and A-Level students. I worked in Henley School as both an unqualified maths teacher (while studying for GTP) and as a one-to-one tutor. I also taught Further Maths A-Level to two students in Campion School. Since 2011 I have also worked as an examiner, marking A-level scripts for one of the major exam boards, so I really do know what the examiners are looking for!
I have been very successful in my work as a tutor. I have helped many students to obtain the grade that they want and need for FE/HE in addition to boosting their confidence with the subject.
How often should I have lessons?
The vast majority of my students have a one hour lesson every week. In the run up to exams I am sometimes able to accommodate extra lessons, especially during holidays. If you are not sure of how much help you will need I would advise that you start by having a one hour lesson once a week. I do not make my students sign a contract or have a minimum number of lessons so you are free to end the arrangement when you like, as am I. I am happy to do 1.5hr or 2hr lessons but only if that is suitable for the student.NB I do not offer fortnightly or monthly lessons.
Do you only teach maths?
No, I can teach statistics too, both GCSE and A-level, in addition to mathematics. I also have some experience at teaching the mathematical and statistical components of university courses such as business studies. I have also helped several students pass the QTS Numeracy test. I do not teach physics, chemistry or biology - maths is enough for me!
Where do you teach?
At my home or at the student's home. I generally only accept older students (Yr 11 and older) in my home. I teach in and around Stratford upon Avon mainly, but I also travel around South Warwickshire including Alcester, Haselor, Tredington, Wilmcote, Welford on Avon, Bidford on Avon, Barton, Temple Grafton, Ardens Grafton, Broom, Clifford Chambers, Bearley, Langley, Ettington, Long Marston, Wootton Wawen, Henley in Arden, Alderminster, Mickleton, Wellesbourne and Snitterfield. I am willing to travel up to 10 miles outside of Stratford.
I also teach online via Skype or Zoom and I use an online whiteboard called BitPaper. Please see this page for more details.
Do you tutor pupils from my school?
As of April 2020 I have worked with pupils from Stratford High, Stratford Grammar School for Girls, KES, Alcester Grammar, Alcester Academy, Chipping Campden, Warwick School, Myton School, Kings High, Henley School, Bromsgrove School, Solihull School, Trinity School, Prince Henry's High School, King Henry VIII School, Sibford School, Lawrence Sheriff School and Eton College.

Are you a member of any professional bodies?
Yes. In March 2015 I became a member of The Tutors' Association. This is a professional body whose vision is as follows:
"The Tutors' Association exists to represent the tutoring industry with the vision that it becomes the 'go to' resource for tutors, the public, the media, schools and government. We are committed to representing individual tutors and tutoring companies equally."
As a member of The Tutors Association I have signed up to a Code of Ethics for tutors.
When are you available?
I am generally available 08:30 - 21:00 Sunday - Friday. I am also available Saturdays 09:00 - 16:00. Please look at the homepage for my latest availability.
Which ages and levels do you teach?
11+, KS3, 13+ entrance exams, GCSE, Additional Maths and A-level. I cover all GCSE and A-level syllabi and I can help with the Pure, Mechanics, Statistics and Decision components of A-level. In addition I can teach Further Maths, IB, AEA and STEP. For adult learners I can help with Access courses, BMAT, UKCAT, GMAT, Equivalency tests, QTS Skills Test (numeracy) and Numeracy courses.
Do you have an up-to-date DBS (Disclosure & Barring Service) certificate?
Yes, I have an enhanced DBS certificate, the same as any teacher would have. I am happy to provide this for inspection upon request. The Disclosure and Barring Service replaced the CRB in December 2012.
Do you do online tutoring?
Yes, please see this page for more details.
Where and with whom did you train?
Maths degree at University of Warwick (1996-2000)
Manufacturing Master's degree at Cranfield University (2003-2004)
Preparing to Teach in the Lifelong Learning Sector (Level 4), Stratford College (2008)
Tell me about some of your current students.
I teach students from many different schools - academies, selective grammar schools and private schools. Students, and their parents, come to me for help for a variety of reasons. Some want to obtain their pass in GCSE Maths, other wants to maximise their grades at A-level. I also have experience in lesson planning as some of my students do not attend formal maths lessons or I have taken them through a scheme of work, for example an A-level module that they could not take at school/college.
Do you have a personal message for students?
Tutoring is not like normal maths lessons. I expect you to work hard - you won't just sit back and listen to me for an hour. The more you do the more you will get out of our time together. Don't be afraid of making mistakes - it's all part of the learning process and don't worry if you don't understand something straight away. It often takes time for our brains to make sense of new ideas, concepts and knowledge. I also expect you say when you don't understand something - I'm happy to rephrase something or explain it in a different way. I am really patient and I always try to consider what's best for my students.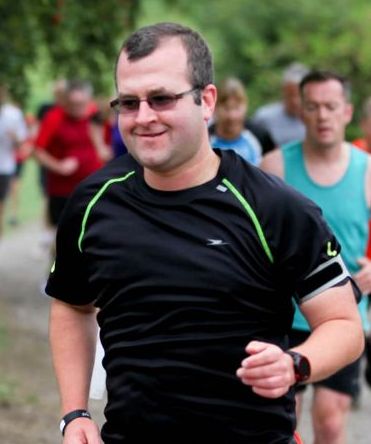 To get in touch please email me at simonwilliamstutor@gmail.com or phone me on 01789 415529 or 07870 524211. If I am not available please leave a message and I will get back to you as soon as possible.
5 Bennett Way, Stratford upon Avon. Warwickshire.