Although I am based in Stratford upon Avon in south Warwickshire, I am able to tutor students throughout the UK and overseas. If you are struggling to find a suitably qualified local tutor, online tuition could be for you.
I use an online virtual whiteboard called Bitpaper. This is a fantastic tool which allows both me and the student to write on the screen, edit, delete and move text, and finally save the session as a PDF for the student to review later. I can also paste in questions from exam papers, PDFs and parts of jpegs. I use Skype or Zoom alongside Bitpaper. Both Skype/Zoom and Bitpaper require you to sign up for free accounts.
If you would like a free, no-obligation demonstration which takes around 15 mins, please contact me. I can set up a dedicated board for your child which you can have a look at as soon as I have sent you the link.
Below are a screenshot and a video which shows the features of Bitpaper. Bitpaper can be used directly from a web browser such as Firefox, Chrome, Safari or Edge and doesn't require any additional downloads.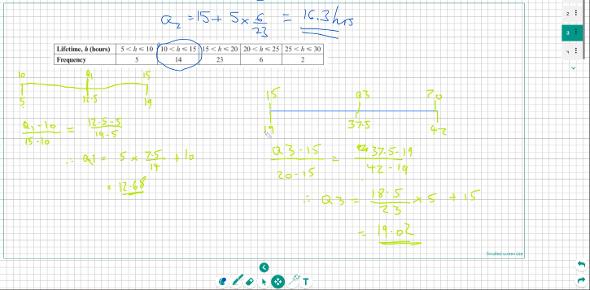 To get in touch please email me at simonwilliamstutor@gmail.com or phone me on 01789 415529 or 07870 524211. If I am not available please leave a message and I will get back to you as soon as possible.
Simon Williams, Stratford upon Avon, Warwickshire.